Blazing Star BBQ Barbecue Bundle
Regular price
Sale price
$36.97 USD
Unit price
per
Sale
Sold out
THE BBQ BUNDLE INCLUDES - 1 All-In-One Season (10.4 Oz), 1 Beef Rub & Seasoning (12.1 Oz) and 1 Pork'n Rub & Seasoning (13.7 Oz)

MEAT, VEGGIES, FISH. YOU NAME IT! - The Blazing Star BBQ All-In-One Seasoning does not discriminate and it is a perfect seasoning rub for all types of food! This seasoning will literally go well with anything.

STEAK BRISKETS & EVERYTHING IN BETWEEN - This seasoning rub is the perfect way to turn the usual briskets and steaks to something very tasty and irresistable. A very complex combination of flavor will surely elevate the flavor by mutliple levels.

RIBS, CHOPS, BACONS. WINGS & THINGS - Normally, dishes like ribs and wings relies on the sauce for the flavor but the this Pork'n Rub & Seasoning, you can ditch the sauce and enjoy the food as it is since it is already packed with instense and unique flavor.

THE PERFECT BUNDLE - This bundle will surely cater to your barbecue needs from beef, pork and even veggies! This is truly the perfect way to elevate the flavors of your favorite barbecue dishes.
Share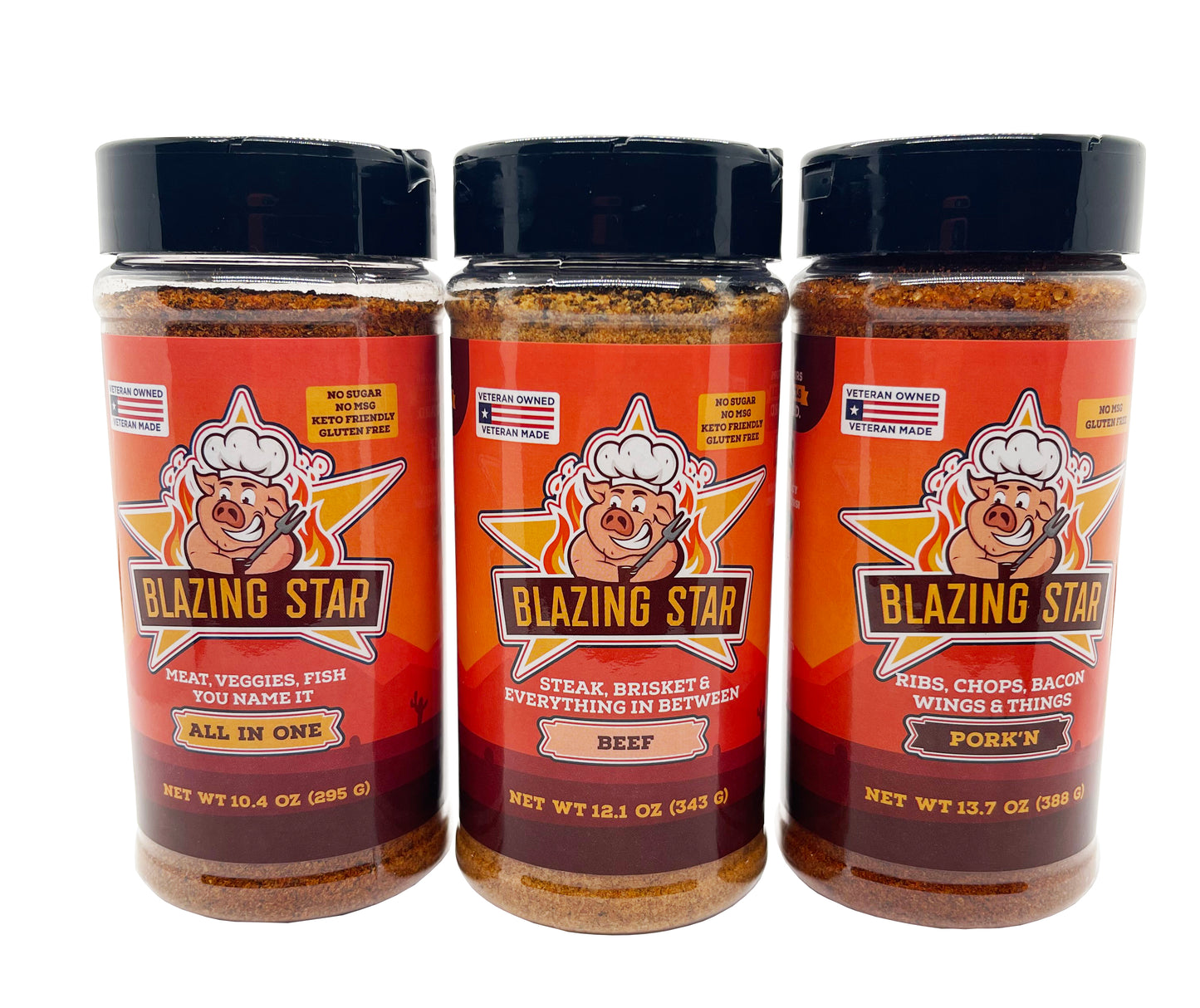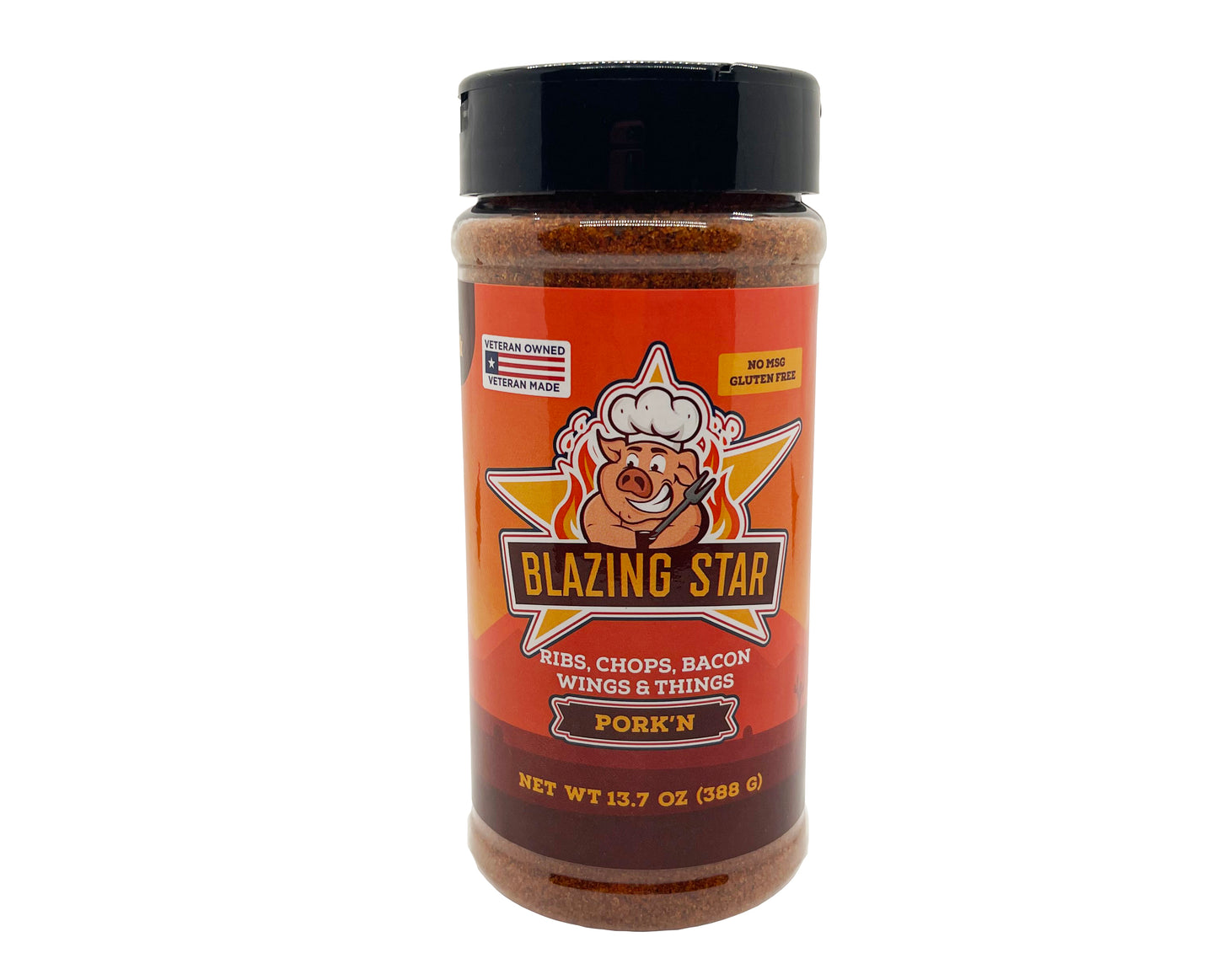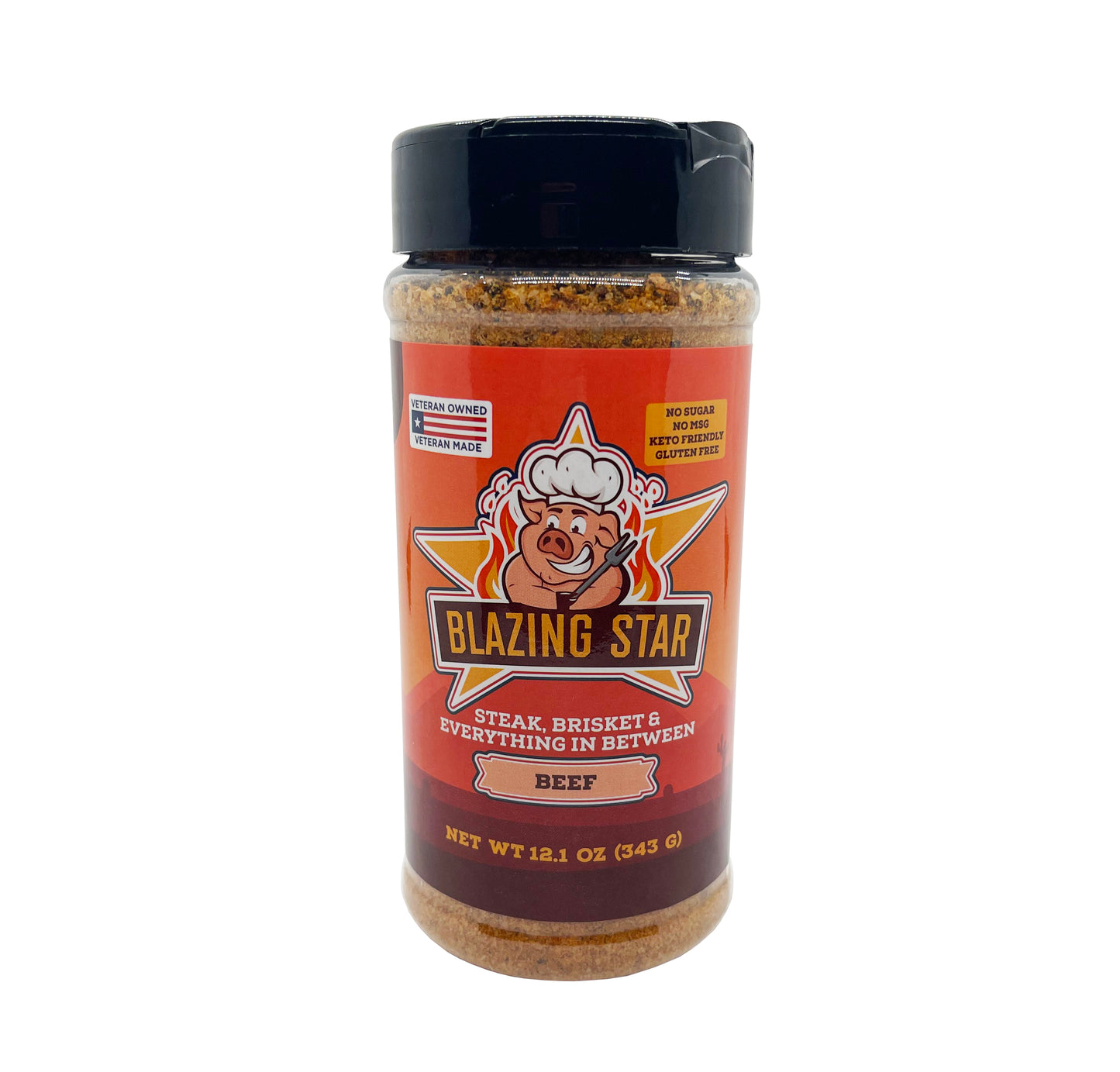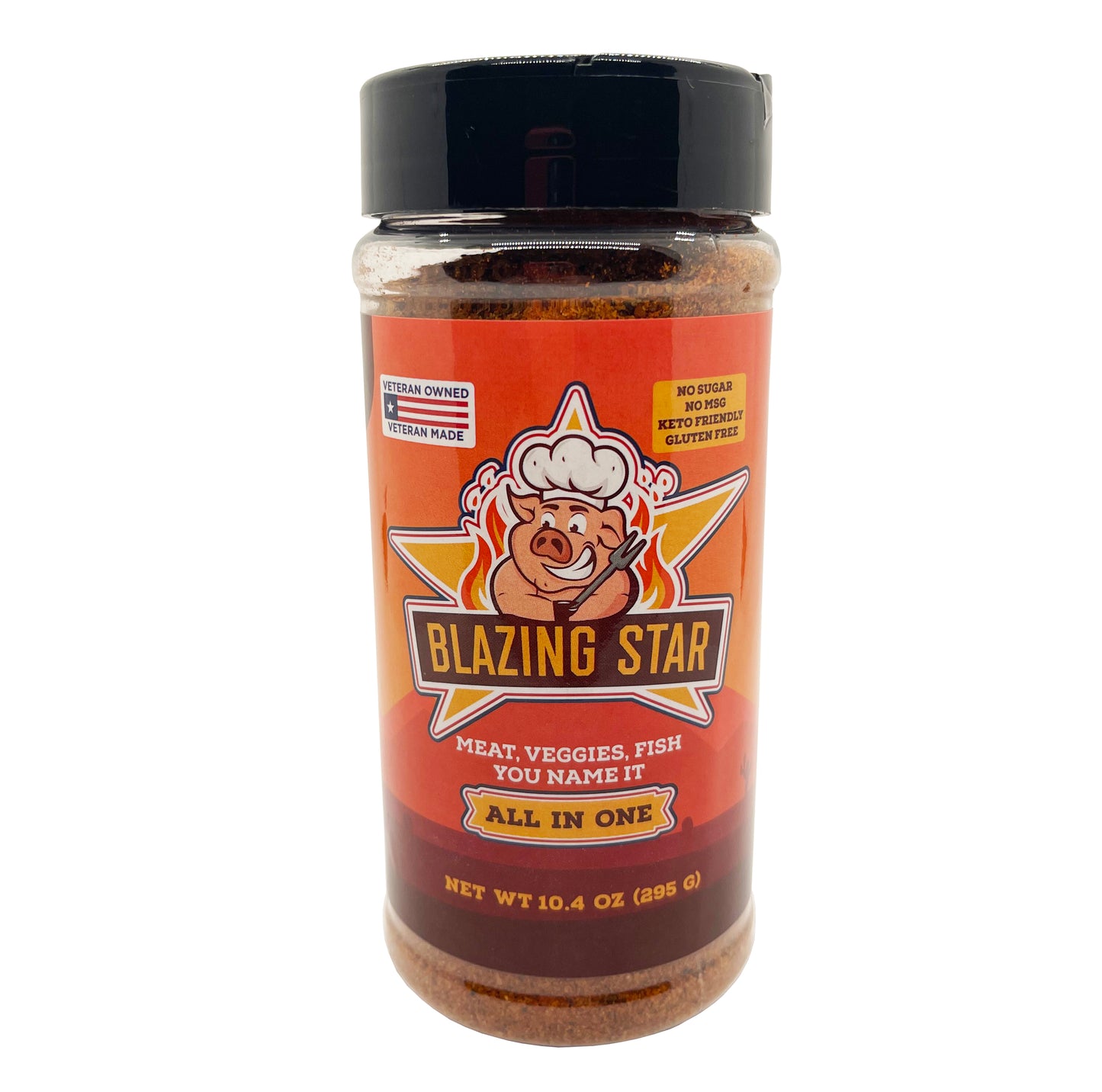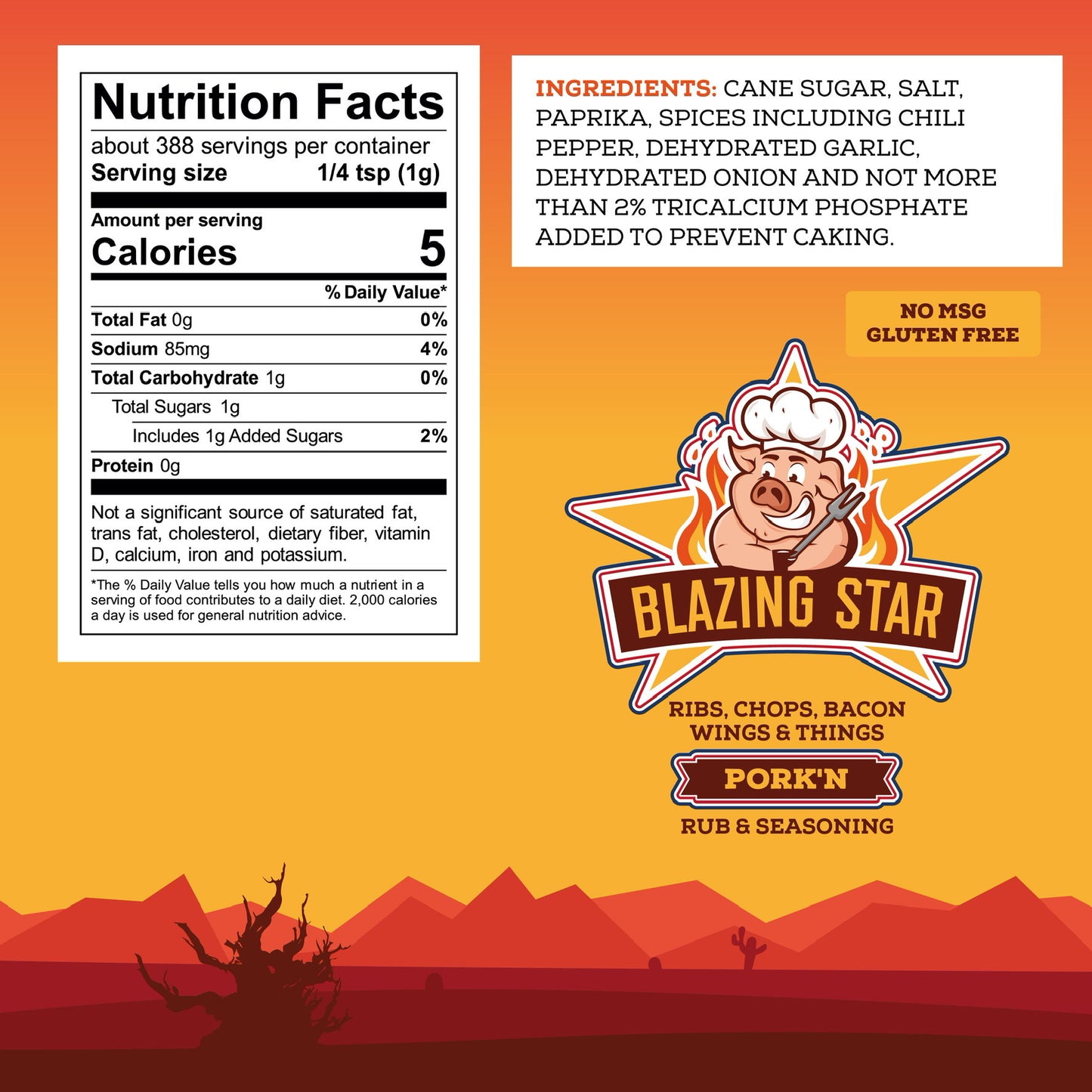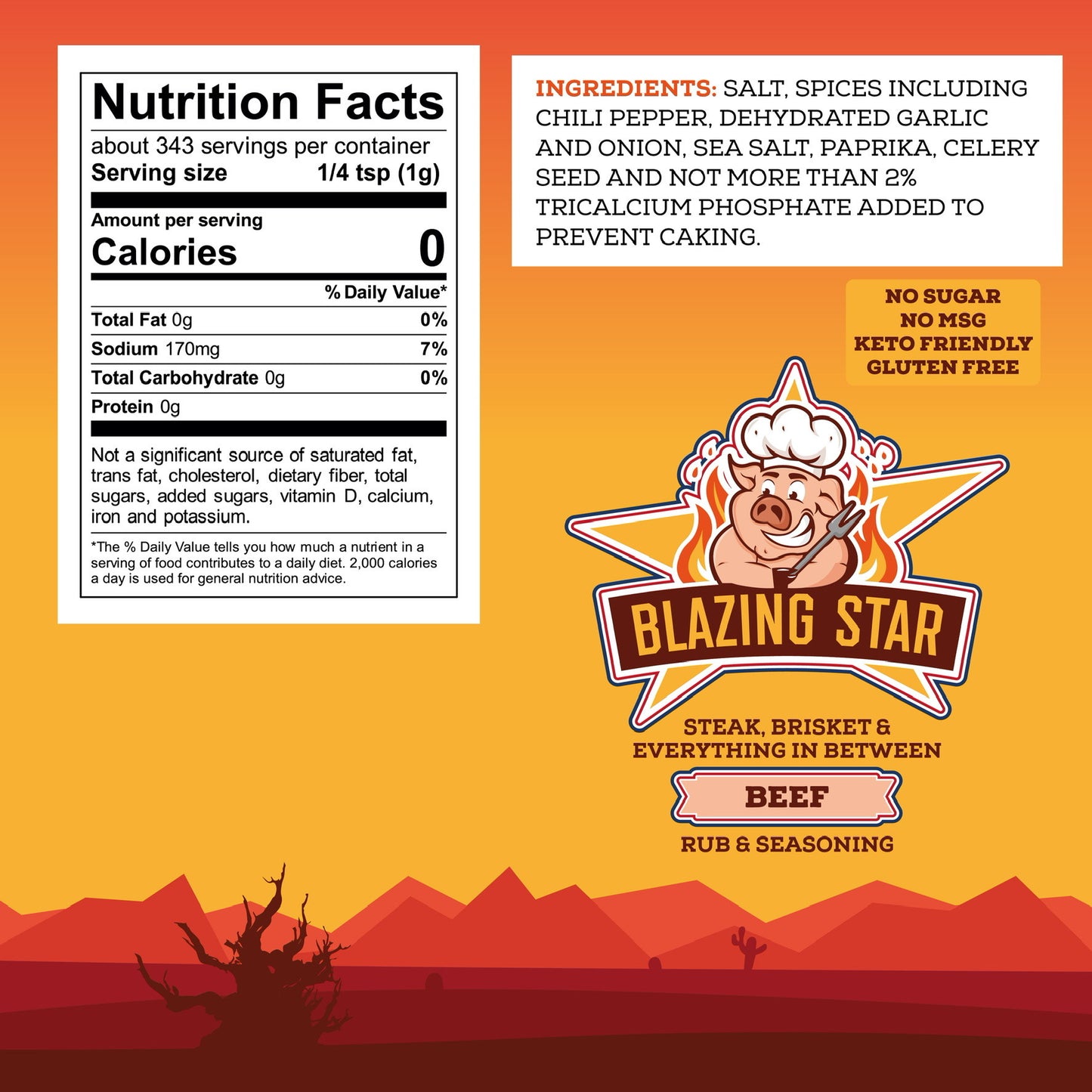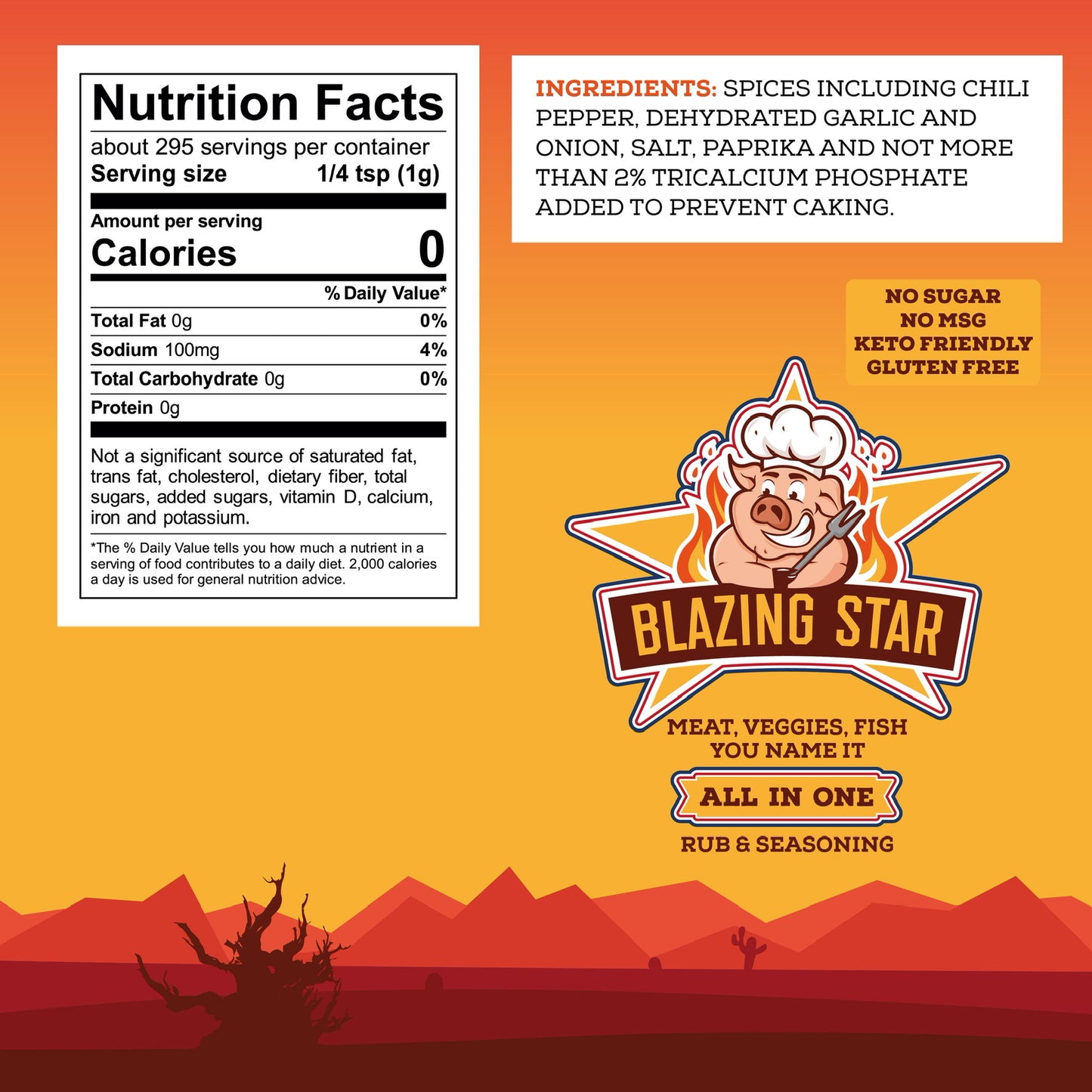 Makes food fun!
The possibilities are endless! Asian Bang on wings is what's up!