Blazing Star All In One Seasoning
Regular price
Sale price
$12.99 USD
Unit price
per
Sale
Sold out
Our All In One seasoning is perfect for meat, veggies, fish, you name it. This seasoning literally goes well with everything. No Sugar, No MSG, KETO friendly and Gluten Free! This comes in a 16oz seasoning shaker.
Share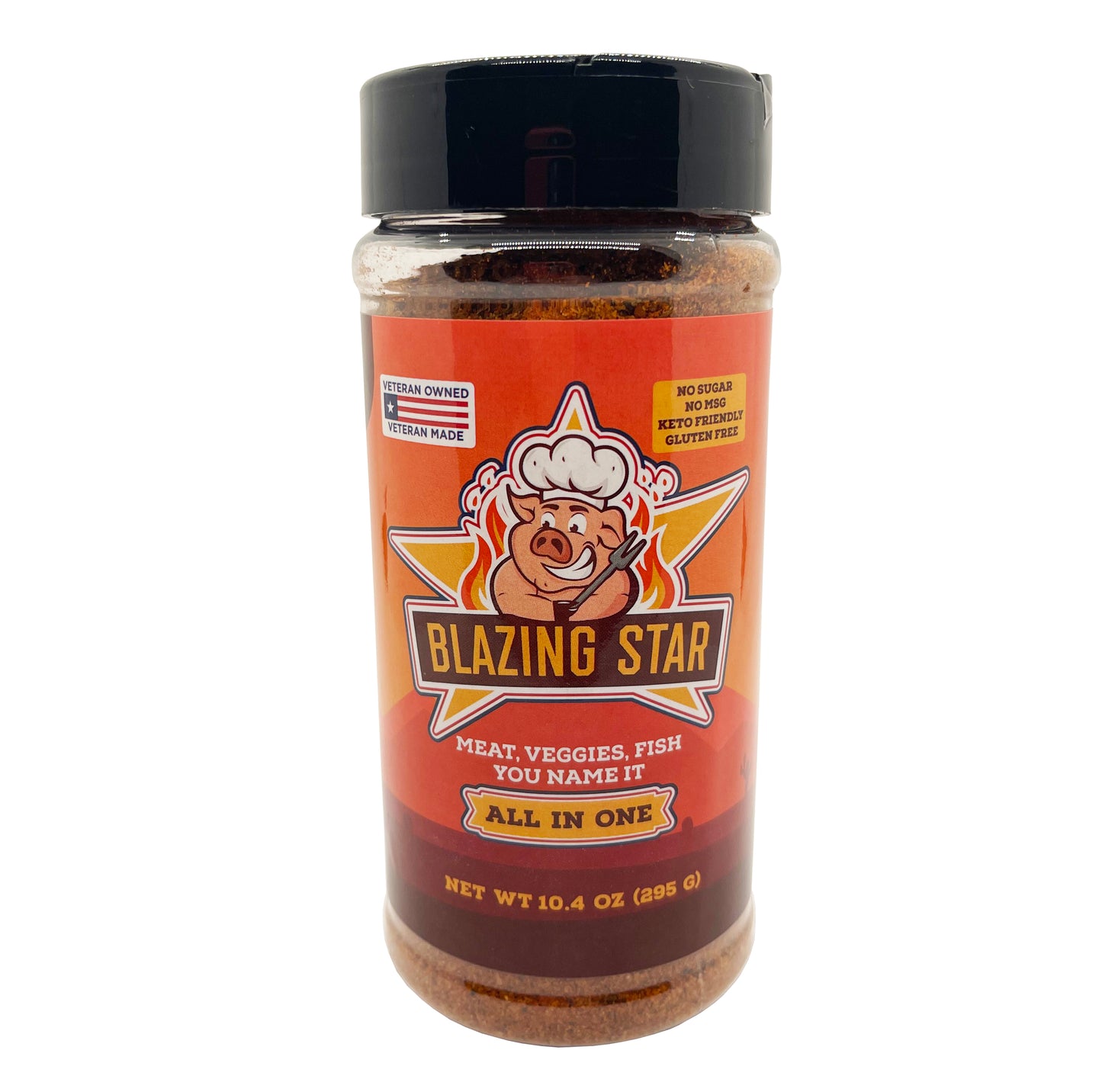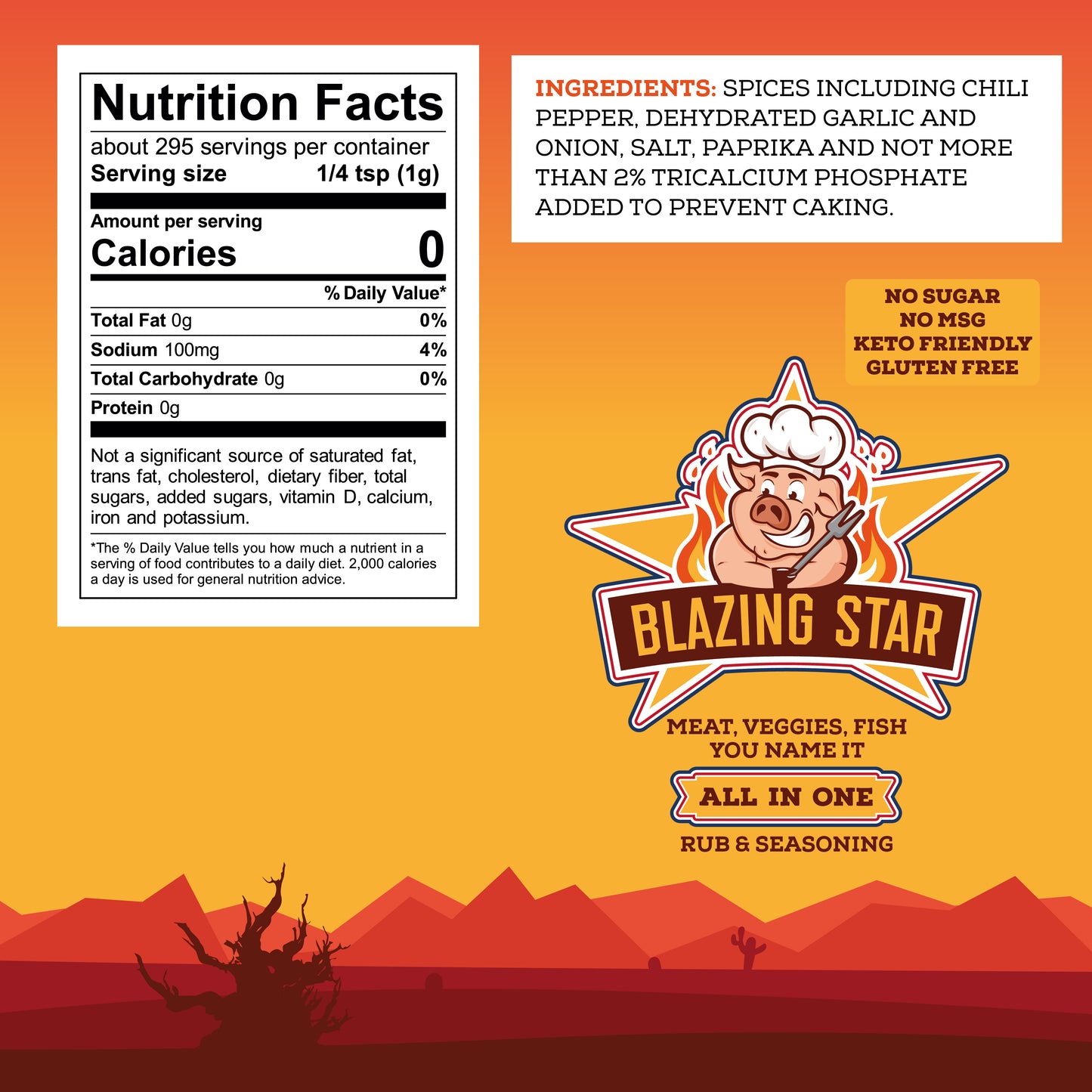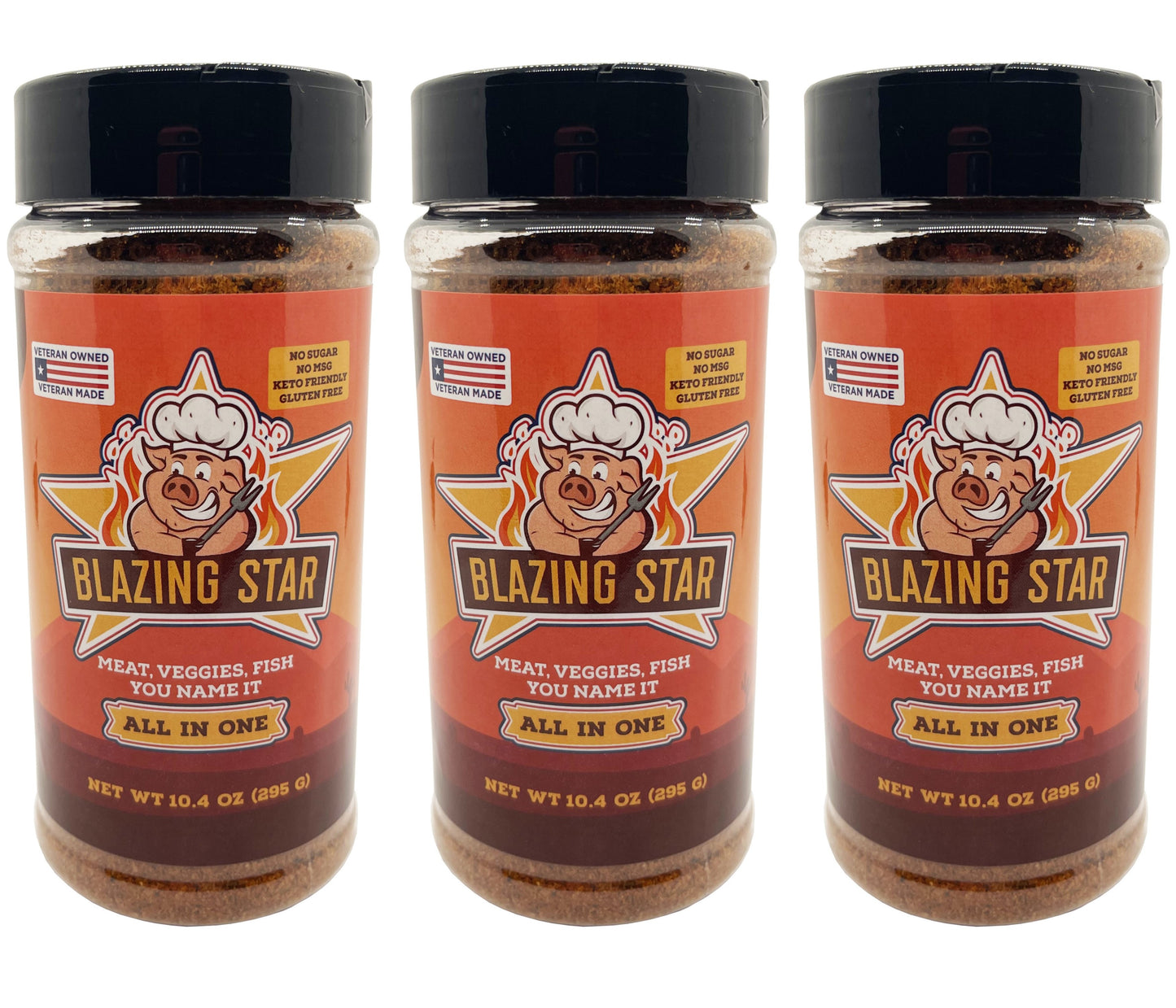 All in One Rub Review
This was a great rub. Thanks made a rack of ribs with this and the t came out amazing. I also seasonsed some potatoes with this rub to roast them. They came out amazing. This rub is very versatile and properly named All In One
One seasoning for all
Great all in one seasoning. I've used this on everything from chicken wings, waffle fries, steak, you name it. Fantastic flavor and quality ingredients.
Wow!!!
First time using this seasoning. All I can say is I just found my new favorite seasoning. Absolutely amazing on my first time ever smoke bologna.
Excellent flavor for any dish!
This spice adds flavor without any sweet or salty side-effects. I have used it on eggs, salads, potatoes, chili, meatloaf, cabbage, artichokes, and many other dishes. I like that I can combine it with other favorites (smoked salt, for instance) without overpowering the dish. Definitely a flavor enhancer!